IBBR Gift Shop
Welcome to the IBBR Gift Shop. Below you will find links to artists who are donating all or a portion of the funds from items purchased to support IBBR's efforts to see that no orphaned cub goes without help. Please visit their web sites to find wonderful gift items and support the orphaned cubs at the same time.
Kaaren has all her items on Etsy now. I had a very hard time restraining myself. There are adorable items for everyone's interest so check it out.
As it states at the top of the page: "When you purchase my artwork, you support animal charities at the same time. I donate 100% of my proceeds to animal charities including Idaho Black Bear Rehab and Fat Kitty City (a cat shelter her in Northern California)."
Great gifts or items you will want for yourself. Kaaren has donated time and again to IBBR to help the bears. I have several of her items and can personally testify to the quality and "adorableness" of her work. The needle felted animals were new to me and I have two of them on my desk now -- they make me smile all the time. Check it out - you will love it.
Sally Maughan
Kaaren Poole is very talented artist in so many avenues. She has donated proceeds from her work to IBBR for some time. Recently she designed the IBBR Booster Bear especially for us. I'm wearing one as we speak. Having real bears around me all the time, I tend to look for perfection in bear things. The IBBR Booster Bear is perfect – in fact I even named mine "Whiskers" because the face looks just our Whiskers bear. Please visit Kaaren's web site and check out both the IBBR Booster Bear page and the All Bears for the Bears page. All proceeds from these items come to IBBR to help support the orphaned bear cubs. You will find some great presents for friends and family for any occasion. IBBR and the bears are very grateful to Kaaren and lucky to have her as a friend and supporter.
Sally Maughan
P. S. I have first dibs on all the bear paintings.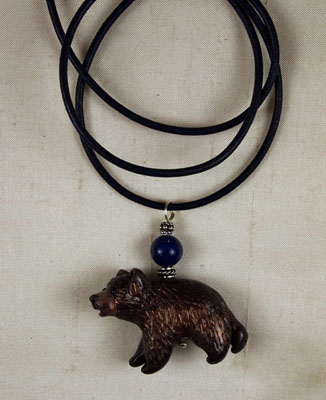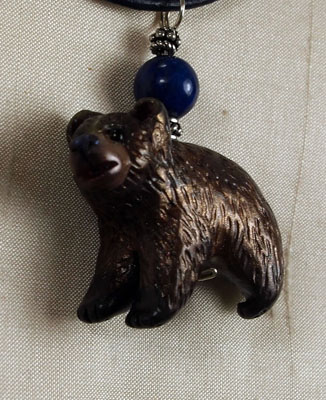 Click on the links below to buy:
Welcome to Dotti Price Art as part of IBBR's Gift Shop. Dotti will be donating 10% of sales to IBBR for the orphaned and injured bear. We thank her for participating and caring about the bears. Check out all her sites and wildlife art. If you purchase any of her work, please let her know you are a supporter of IBBR & saw her work in the IBBR Gift Shop. Thank you.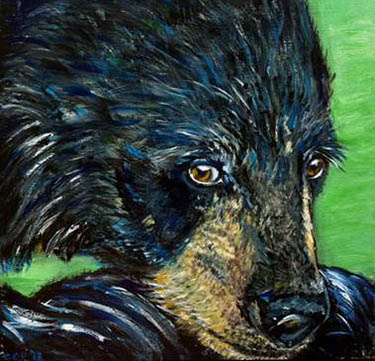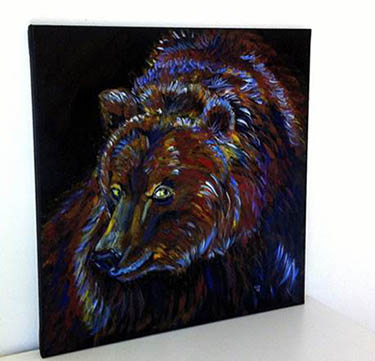 If you enjoy literature, animals and nature, this is the place for you. I use broad strokes and deep saturated colors in my paintings, so nothing subtle. Everything you find here is original, no prints or copies. If you are interested in acquiring prints of my paintings, I have a shop on Pixels.com. All paintings are made on canvas, art panels or art paper. Please stop by often, browse and enjoy!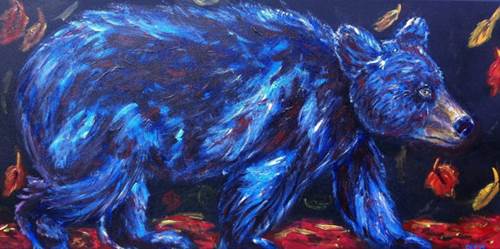 My website can be found at dottiprice.wix.com/arts. Please like my Facebook page at www.facebook.com/dottipriceart. Or follow me on Instagram at instagram.com/dottipriceart. I am also on Pinterest. Also, check out my shop of children's illustrations at www.etsy.com/shop/EmmaLeeIllustration.
Drew Wright has some amazing photographs - gorgeous wilderness scenes - wildlife - a wide variety to appeal to everyone. You will recognize his name from the beautiful Fawn Meadow cards he donated during one of our Facebook parties. I have some of his cards and they are exquisite - the kind you want for that special occasion or for anyone who appreciates the beauty of a wilderness or wildlife scene. Drew & Heidi recently moved to Wyoming so we are looking forward to a lot of bear pictures (assuming the bears cooperate).
Alpine Wilderness will donate 10% of the purchase price to IBBR's cubs when you purchase coasters and/or the fine art greeting cards for either bear picture. Currently only the Black Bear Berry Bush card is available, but check back for other bear cards and coasters in the future. Be sure to click on the Print Collection before you leave the site and you will be treated to a variety of scenes and colors that will take your breath away. Of course you have to visit the Animals and Wildlife page too. Okay, I admit it - you'll just have to check them all out. If I had any more wall space, many of them would already be hanging in my house. Enjoy!
Sally Maughan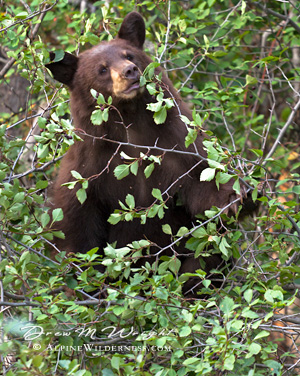 The Zazzle IBBR Bear Country Store is now open! Below you will see a small sample of just a few of the items that are available on the Zazzle IBBR Bear Country store. To have any item personalized just for you or as a gift, contact us at INFO@bearrehab.org and we'll do our best.