Why Save Cubs?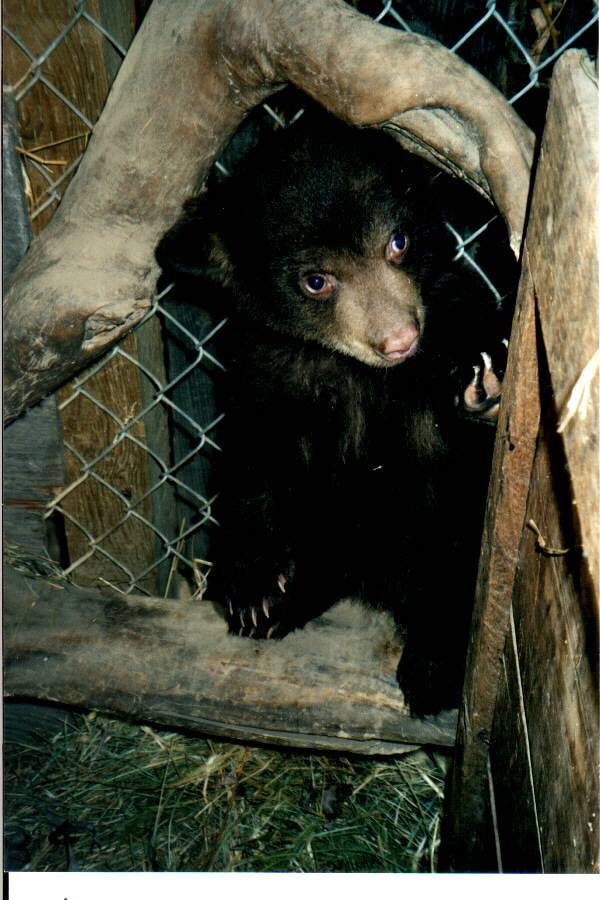 There are those who believe the only reason to save an individual animal is if the population is threatened or endangered. There are those who recognize the value of the individual based simply on being a caring and compassionate society. In reality, both are valid reasons. While orphaned cubs in rehab can be social with each other and their foster mom, as adults black bears are naturally solitary creatures during their lives. That makes these cubs perfect candidates for rehab. Once released, they lead solitary lives and generally don't seek out people or need to socialize in the way other species sometimes do.
For those areas or countries struggling to save threatened or endangered populations of bears, every bear is important. What we learn at IBBR can be adapted to other populations. They can benefit from our years of experience and avoid losing additional time that could make a difference. Orphaned cubs that would otherwise die can be rehabilitated and released, giving additional hope to an already threatened population.
In many areas, losing a few cubs will not affect the population so why try to save these cubs? Many orphaned cubs are never found. For the lucky few that come to our attention, it is simply the right thing to do. We have all come to recognize the value of recycling. Why can't we recycle these orphaned cubs whenever possible?
Although wildlife agencies deal with populations, management programs today need to recognize that the public cares about individuals. State agencies receive a tremendous amount of good will and publicity when saving an orphaned cub. They can also receive a great deal of very negative publicity if the cub is euthanized or left to die, especially if there are other options available. Since state agencies deal with populations and wildlife rehabilitators deal with individuals, it makes them a perfect team.
While it isn't possible to save every orphaned or injured bear, it is possible to help those who come to our attention. For some areas, due to the size of habitat or the number of people living in the habitat, releasing orphaned cubs may not be possible. However, for those areas where it is possible, we have an obligation to try, to find out if we can make it work and how to make it work. There will be some failures, but don't dismiss the whole program based on a few failures. Give it enough time and data to really know whether it's working the majority of the time. It requires the cooperation of the wildlife agency, a wildlife rehabilitator, the support of the public, and the support and tolerance of the community in the release area.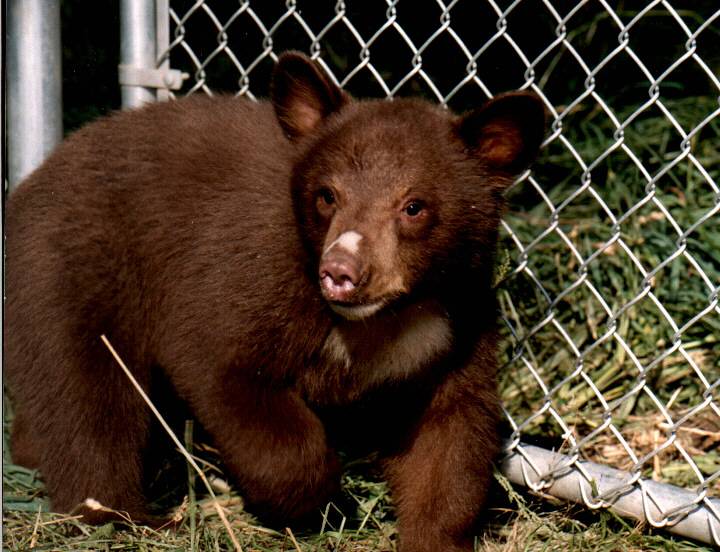 We can't blame the state wildlife agencies for not supporting orphaned bear rehab if the public and the community won't support it as well. For those states with bear populations, the public has to take some responsibility. Educate yourself on what your state's policy is on the "disposition" of orphaned cubs. Talk to the individual at your state wildlife agency who is in charge of the bear management program. Ask him if they euthanize orphaned cubs? Do they rehab and release? Do they place cubs in captive situations like zoos or wildlife parks?
What happens to the cubs if they can't find a place or don't rehab? If the state agency does not have a bear rehabilitator, ask if they would rehab if there was a rehabilitator available. If the impression is that bear rehab doesn't work, ask why it's working for other states and what needs to happen to make it work in your state? If they do send orphaned cubs to a rehab program, ask who they use and how can you reach that program to offer support. Then make the call and listen to what the wildlife rehabilitator can tell you. Be very specific in your questions and you will get the answers. If you don't like what you hear, you, the public can change it and perhaps save orphaned cubs that might otherwise die.
Other State Wildlife Agencies